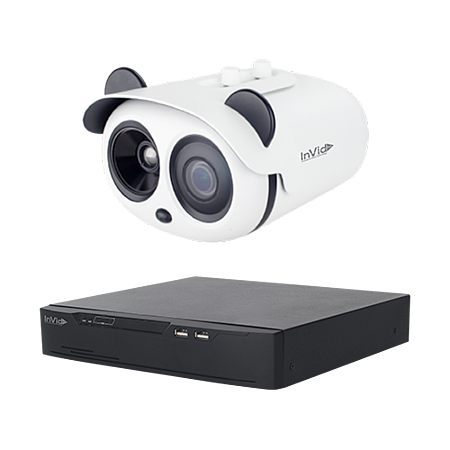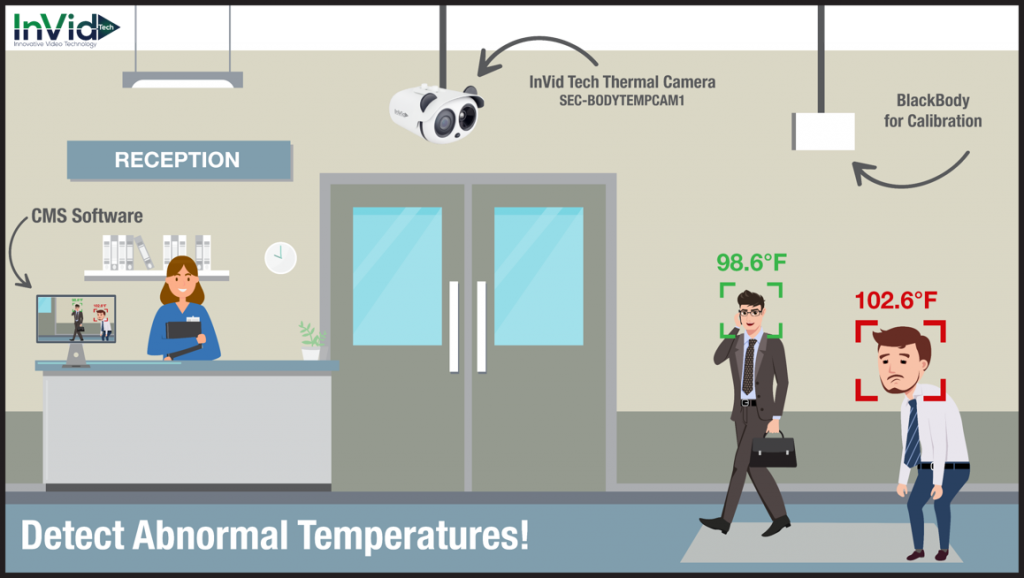 Body Temperature Detection Camera
As businesses reopen or continue to operate, the SEC-BODYTEMPCAM1 is an effective solution to keeping your employees and customers safe.
Innovation Video Technology (InVid) has created a camera that can recognize the temperature of a person as they pass by. It records their temperature and uses facial recognition, which allows the end-user to identify who has abnormal temperatures based on your customized criteria.
As a licensed distributor and integrator, we are able to provide you with this product immediately to begin using in your workplace.
Contact us for pricing and details now!