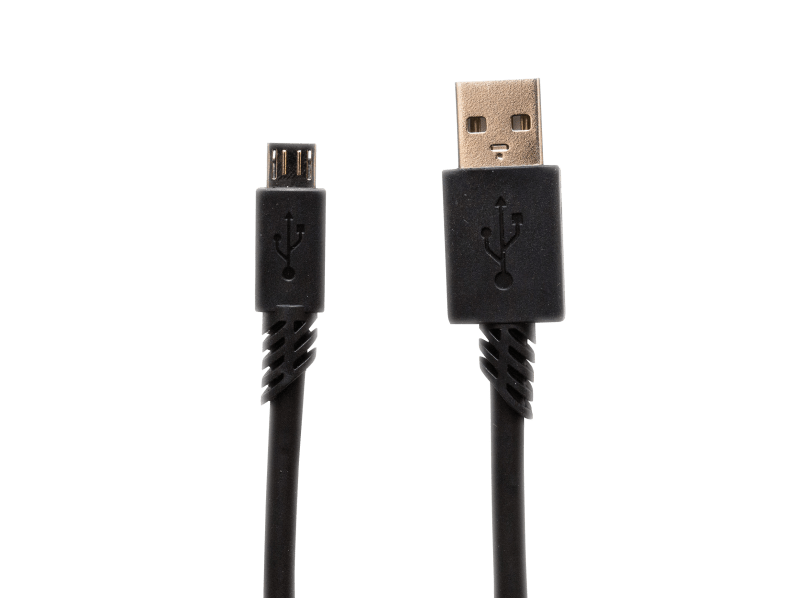 The one cable that everyone knows is a USB cable. You unplug your phone from the charging brick and plug it into the laptop to keep it charging while you transfer files. It's so common that most of the time it goes unnoticed.

But like any other electronic item, there are nuances and if you learn all the differences between all of them, you will see how the slight changes in versions change the specifications and thus its abilities.

There are multiple types of USB cables and in all of those, there are versions. If you are building a cable tool kit that you can use for all your devices for various purposes, here are some that you should definitely add:

USB A cable and its Variants:
A USB A to micro USB B cable is used for devices such as phones, tablets, ebook readers, point and shoot cameras, Bluetooth speakers, etc. Simply having one of these can be an asset. This also means you can use the same charging brick with all of them, essentially reducing the number of things you have to carry around.

If your devices are on the new side, your cable of choice and need can be a USB A to USB C, in case it is not a USB C to USB C directly. USB C is incredibly fast, and depending on the version, can carry data faster without compromising on quality. With more and more devices switching to USB C, including high power laptops, this cable has become incredibly popular. The concept of fast charging was made popular by the USB C cable.

The best audio-video connection technology, DisplayPort also now uses one of the most popular USB connectors, the USB C. Of all the USB cables, the USB C cable has easily become one of the most adopted one. This an additional benefit of having this cable around. You can connect it to get your content on a bigger screen.

HDMI Cable:
Having an HDMI cable around is extremely useful. Want to connect your TV to a streaming box? HDMI. Want to connect your TV to a soundbar? HDMI (ARC). It can be the answer to all your cable requirements in the audio video department.

USB C Adapter:
The adoption of USB C is slow. So right now, all your devices may not use this cable. Carry around an adapter for some of your common devices so you can transfer data or charge with one cable. One of the most common adapters has been the USB C to headphone jack dongle. Instead of buying USB C headphones that may only work with your phone, you get this dongle so you can use the same headphones for multiple devices.

This should pretty much cover all your basic needs. However, just having these will not be enough. If you change a gadget or two that have a superior version of a particular port, you should also update the cable so you can take full advantage of the gadget and the benefits of that port, Of course.

The other cables that you should have are, of course, any proprietary ones that you need with your gadgets like a special charger for your fitness wearable, phone, or laptop.

Some of the common things you should know are:
-The best DisplayPort cables are the ones that use the USB C connector
-The latest HDMI one is good enough since the form factor of the connector has not changed.
-And if you are in the market for a new gadget that uses USB, opt for one that uses USB C so you need to carry around lesser cables overall.
-Make sure to check that the version you buy is backward compatible if you need that for some of your gadgets.