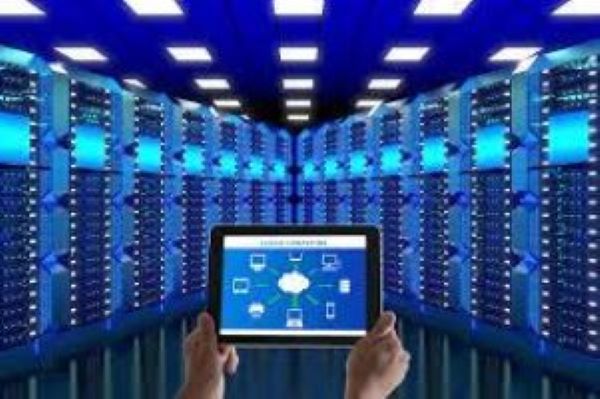 In 2022, telecommunications services spending (both fixed and mobile) is projected to total US$1.46 trillion, according to Statista. This spending is likely to trend upward as companies invest more in telecom to support their business. Fueled by the expedited speed of digital transformation, an inordinate amount of data storage needs, a workforce that has shifted toward hybrid or fully remote working, and the ever-growing number of communications platforms, telecom spend is at an all-time high. The management of enterprise telecommunications generally falls to IT. And as enterprise communications and IT services grow, the role of IT departments is growing with it. However, this comes with challenges—IT departments are experiencing what may be the tightest labor market ever. According to the 2021 Skillsoft IT Skills and Salary Report, 76% of IT decision makers are experiencing critical skills gaps on their teams, which is a 145% increase since 2016. Adding to the skills gap is the "Great Migration," where employees are choosing to leave their positions in search of something more fulfilling. To combat this trend, IT leaders must do everything they can to retain their employees—which means spending less time managing vendors and expenses, and more time ensuring their employees are happy and feel valued.
Simply put, we must better understand whether large and mid-size companies are using or are considering or interested in utilizing telecom and infrastructure expense management tools. More specifically, we looked at the participants' corporate device structure, IT department size and churn level. We also examined the number of technology providers that companies have and whether they are maximizing their use of technology from the perspective of both efficiency and cost. As it turns out, the "Great Resignation" is actually a Migration. A disproportionately tight labor market, a huge wave of retirement and an ever-shrinking technology pipeline have created a perfect storm. In this environment, employees are taking stock and assessing their current work situation, knowing they can likely find a job that better meets their wants and needs. This is especially troubling for tech companies that are looking to hire and retain their skilled employees. According to Gartner, in the third quarter of 2021, 31% of IT workers actively sought out a new job. An important aspect of that statistic is that they are looking for a new job. This dispels much of what is being called the "Great Resignation," because, in reality, it is more of a "Great Migration."
Resulting from the research found in the 2022 Telecom and Infrastructure Expense Management Survey, it was found that 67% of respondents use both telecom and mobile software to manage their expenses and optimize their resources. Businesses spend an average of 47 hours per month rationalizing expenses and the utilization of their technology. 62% of companies are satisfied with the service they receive from their software provider. However, only 63% are very confident that all of their technology providers are invoicing them accurately. Responding companies have experienced an average of 20% employee churn in the past year. 71% of companies saw their IT department headcount increase in 2021. The top three industries experiencing this increase are manufacturing (81%), professional services (80%) and technology (71%).
The high rate of churn a company experiences, coupled with the increased headcount of an IT department, results in an unsettled employment environment. This poses two issues for employers—they must work to retain the employees they have while ensuring that their IT departments continue to function seamlessly. Adopting the right tools and technologies is the cornerstone to combating both issues. By incorporating technologies that drive automation in some form, companies can bring efficiencies to their over-taxed IT departments while allowing IT teams to focus on higher-value projects—and ultimately help to boost morale.
HOW CAN WE HELP?
Data Center & Cloud Solutions
CCCOA's Data Center Division specializes in faster, easier & money-saving data centers and cloud cabling services. We will simplify and speed up your deployments by up to 40% with our data center services:
Do It Yourself custom wiring solutions
Cat5e/6 cables
Fiber Jumpers
SFP+/QSFP+
Custom Wire kits
Rack cable bundles
Pre-Wired Racks
Trunk Fiber